Sri Lanka offers visitors many travel options such as Road, Rail & Air. Out of all the optoons Road travel is the most popular option for travelers.
Also there are three Expressways / Highwaysconnecting Airport to Colombo and then continue up to Matara in the South of the island.
Southern Expressway Kottawa to Matara -

E01

Outer Circular Highway Kerawarapitiya to Kottawa -

E02

Colombo Katunayake Expressway Katunayake to Colombo -

E03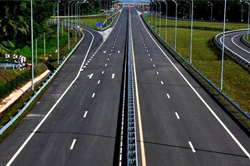 Southern Expressway

Southern Expressway is the first expressway in Sri Lanka. It travels from Kottawa to Matara with a distance of 126 kms as a dual Expressway with 4-lane facility.
So if you are travelling to the famous South Coast using the Southern Expressway will make your journey faster and safer.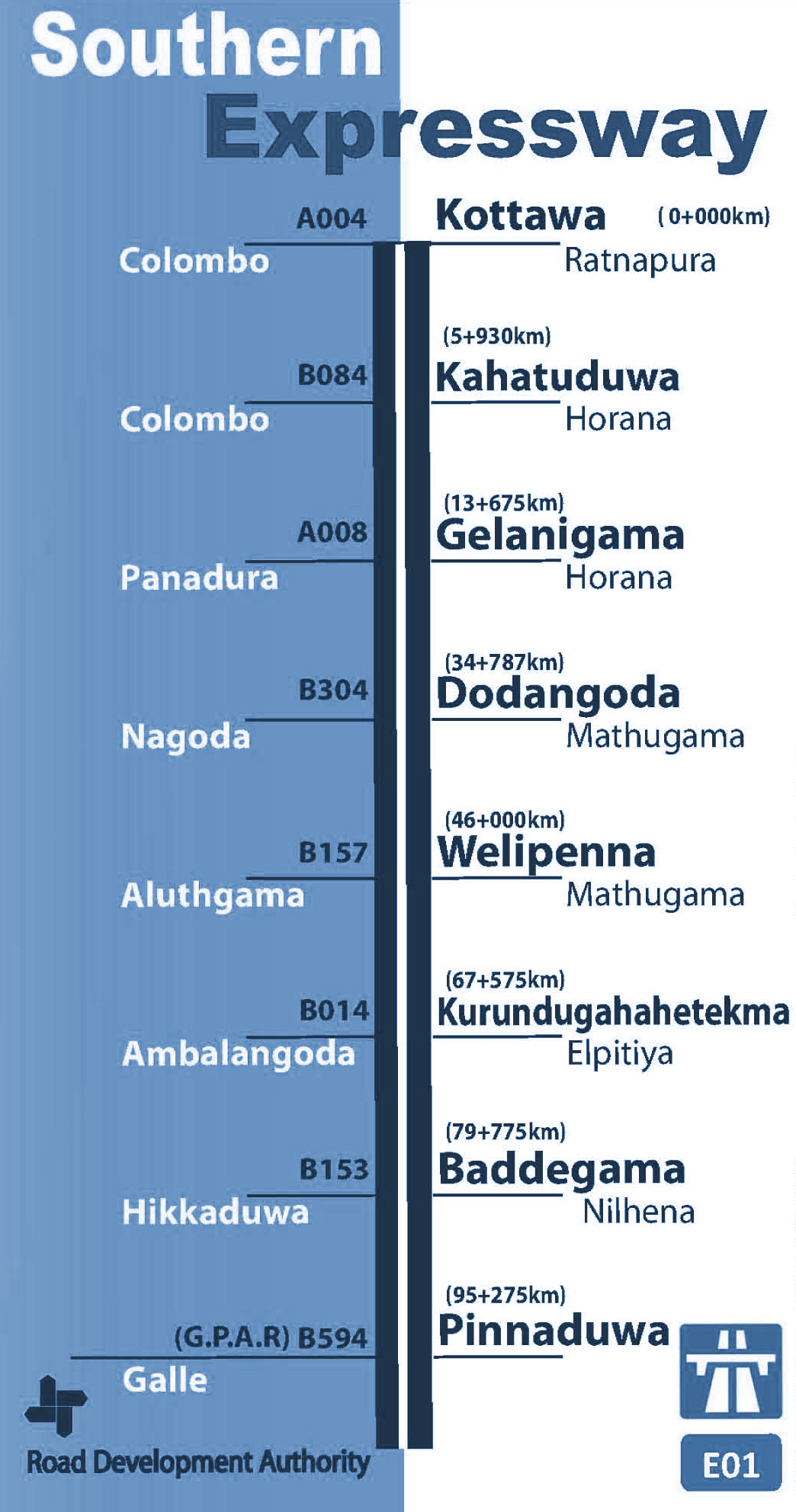 Travel Time on
Travel Time on
Colombo to Bentota
Approx. 2 Hrs 40 Min.
Approx. 1 Hr 40 Min.
Colombo to Galle
Approx. 3 Hrs 30 Min.
Approx. 2 Hrs
Colombo to Matara
Approx. 4 Hrs 10 Min.
Approx. 2Hrs 30 Min.
Facilities Available at the Service Area of the Southern Expressway
A service area is located just before Dodangoda & Welipenna Interchanges.
| | |
| --- | --- |
| Parking | : Free of Charge |
| Rest Rooms | : Ladies Gents with Disabled Access |
| Super Market | : Cargills Express |
| Restaurants | : Sri Lankan / Italian / Chinese |
| Fast Food | : Pizza Hut |
| Sweets | : Elephant House Ice Cream Parlor / Monis Sweet House |
| Arts & Craft | : Laksala |
| Fuel Station | : Coming Soon! |
For further information please log in to

http://www.exway.rda.gov.lk/index.php?page=expressway_network/e01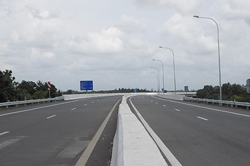 Outer Circular Highway

The outer Circular Highway (OCH) is located in the Colombo Metropolitan Region and passes through two administrative districts, namely Colombo and Gampaha. This highway runs around 20 km away from the City center of Colombo, connecting radial routes and has a total length of 29.2 km.
The northern end of the highway is located at Kerawalapitiya on Colombo-Katunayake Expressway E03 and the southern end is located at Kottawa on Colombo-Ratnapura road where Southern Expressway E01 meets OCH.
The OCH is to be developed as a 4-lane Highway with provision for future expansion to 6-lanes. The design speed of the Highway is 100 kmph
For further information please log in to
http://www.exway.rda.gov.lk/index.php?page=expressway_network/e02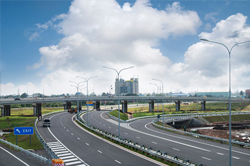 Colombo Katunayake Expressway

The long felt need of a high mobility link between the Bandaranaike International Airport and the capital of this country Colombo has now been realized with the opening of Colombo - Katunayake Expressway E03.
Passing through the open land of Muthurajawela marshes and the Negombo lagoon gives a glimpse of natural beauty of this country. The Colombo Katunayake Expressway E03 will reduce the travel time between Peliyagoda and Katunayake to 20 minutes from the earlier time of 1.5 hours using Peliyagoda-Puttalam road (A03).
The quick travel between the Bandaranaike International Airport and the capital of the country Colombo with an enhanced safety will surely support the road users a pleasant travel.
| | |
| --- | --- |
| Road Length | : 25.8 km |
| Speed Limit | : 80 km/h and 100 km/h |
| Travel Time | : 20 Minutes (Katunayake to Peliyagoda) |
Toll Charges one way from Katunayake to Colombo
For further information please log in to
| | | |
| --- | --- | --- |
| Cars & Coaches up to 9 Seats | LKR 300/= | Approx US$2 |
| Caches More than 9 Less than 33 Seats | LKR 450/= | Approx US$3 |
| Coaches More than 33 Seats | LKR 600/= | Approx US$4 |
http://www.exway.rda.gov.lk/index.php?page=expressway_network/e03
Train travel in Sri Lanka can be an adventurous experience. One fabulous way of exploring the tea country is to jump aboard a train. First-class carriages with air condition and dining facilities are limited. There is an inter-city express service between Colombo and Kandy, otherwise journeys are fairly leisurely.
The railway network in Sri Lanka comprises of nine lines radiating from Colombo, the most beautiful of which runs deep into the hills. There is also a useful train line for tourists travelling along the south coast from Colombo to Matara which stops in Bentota and Galle. There is also a train to Trincomalee, which travels through the Cultural Triangle.
The morning railway journey from Kandy to the highlands at a peak of 1,900 metres (6,200 ft) is one of the greatest railway journeys in the world.Sri Lanka has the highest broad gauge railway in the world and it is the closest to the equator,
The train journey from Kandy to Badulla includes stops at Hatton, which is convenient for climbing Adams Peak; NanuOya - the nearest station to NuwaraEliya; Pattipola Highest Train Station in the Island; Ella which is ideal for hiking and active holidays; Bandarawela the lesser-known old British hill station; and finally Badulla, the sleepy agricultural town.
Trains are normally provided in a three-class layout, offering varying degrees of comfort. Expo Lanka's ExpoRail and Blue Line Company's Rajadhani Express operate premium service in dedicated carriages on Sri Lanka Railways-operated trains.
Passenger Safety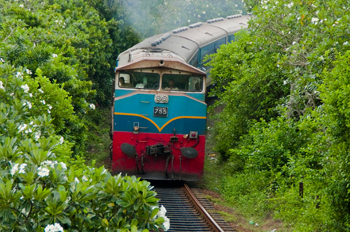 Travelling on the train is at your own risk. The Sri Lanka Railways carriages do not have sliding doors. Therefore please consider your safety and do not lean out of the train during the course of the journey. You have to be prepared for some jostling on the station platforms.
Sri Lanka Railways
The Sri Lanka Railways, the government railway network, which was first started in 1864 during the colonial period, covers a wide network of routes that spreads across the island. The rail transport in Sri Lanka consists of heavy-rail network connecting major population centers and moves about 300,000 passengers daily on 324 trains between 320 stations.
Following are the seating available:
Hill Country Observatory Carriage: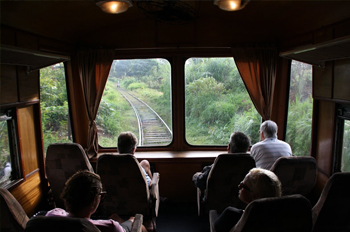 There is a special first - class observatory carriage on the Colombo to Badulla hill - country train. This is the last carriage on the train which has a full window to maximize the views. Tickets need to be booked at least 14 days in advance. Availability of seats on this carriage can be limited during national holidays.
First & Second Class carriages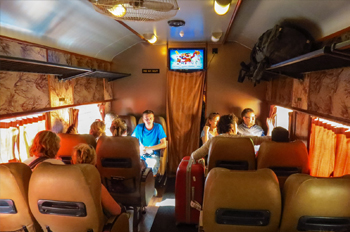 The main advantage of travelling in the first class carriage (Not available on the South Coast route), is that you can book in advance and be guaranteed a seat. However, as long as you avoid the peak commuter trains in the morning and evening, second class travel is also enjoyed by many.
Please note that first-class train bookings are extremely difficult to secure during the following holiday periods due to high local traffic:
Sinhala &Tamil New Year 1 April-20 April
Summer School Holidays 1 August-31 August
Christmas Holidays 20 December-5 January
For further information please log in to http://www.railway.gov.lk/web/
Sri Lanka Railway Train Schedule:
Colombo - Kandy - NuwaraEliya - Badulla
Train Name: UdarataMenike
Destination
Departure
Arrival
Colombo to Badulla
05:55
09:45
19:25
16:00
20:00
07:10 (Sleeper Train - Not Recommended)
Badulla to Colombo
05:45
08:50
18:00
15:40
19:30
05:15 (Sleeper Train - Not Recommended)
Colombo-Kandy Intercity Train:
Destination
Departure
Arrival
Colombo to Kandy
07:00
15:35
09:30
18:05
Kandy to Colombo
06:10
15:00
08:40
17:30
For further information please log in to http://www.railway.gov.lk/web/index.php?option=com_content&view=article&id=127&Itemid=156&lang=en
The Rajadhani Express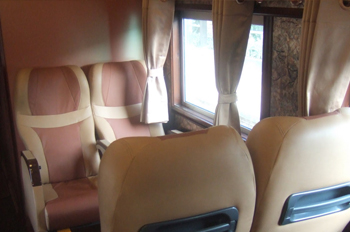 The Rajadhani Express is a luxury train carriage that is operated by the Blue Line Company in collaboration with the Sri Lanka Railways. The Rajadhani Express carriages are fully restored colonial period carriages with wood flooring and paneling, usually attached to the regular Sri Lanka Railways trains.
The carriages are air-conditioned with reclining seats, and have adequate windows that allow you to take in the scenery. Other facilities include onboard meals, overhead compartments for luggage, clean and hygiene toilets, Free WiFi, Piped Music, butler Service and etc.
The Rajadhani Express carriages are available on the following Ceylon Railway routes :
| | | |
| --- | --- | --- |
| Colombo to Kandy | : Dep. 15:35 | Arr.18:05 |
| Kandy to Colombo | : Dep. 06:15 | Arr. 08:45 |
| Colombo to Matara | : Dep. 06:55 | Arr. 11:16 |
| Matara to Colombo | : Dep. 14:05 | Arr. 18:10 |
| Colombo to Badulla (Via Kandy) | : Dep. 09:45 Arr. Kandy 12:21 | Arr. 19:25 |
| Badulla to Colombo (Via Kandy) | : Dep. 10:00 Arr.Kandy 17:40 | Arr. 20:47 |
For further information please log in to http://www.rajadhani.lk/index.html
Viceroy Special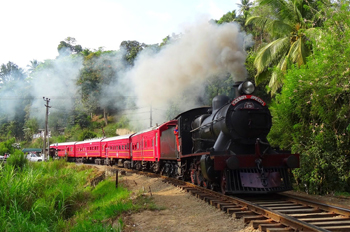 The Viceroy Special is the only vintage steam train and the only one currently in operation in Sri Lanka. This train offers a more luxury travel experience.
During the Second World War, Lord Louis Mountbatten, the last Viceroy of India and Supreme Commander of All Forces in the South East Asian Command (SEAC) used a special train called the SEAC Special to travel to and from his headquarters in Kandy, Sri Lanka. This train was the inspiration for the Viceroy Special.
Complete with period fittings this 75-year-old luxury train has two air-conditioned observation saloons and a restaurant carriage. There is a bar and smoking area, dining and recreation area, plush seating with an observation cabin, on board music and Wi-Fi, and four course menus, The Viceroy offers an experience like no other.
The train is run on a charter basis and runs to any destination in the island. The hill country ride in Sri Lanka, which is considered to be one of the most picturesque train journeys in the world, will be a journey best experienced on the Viceroy Special.
This Train is not a regular so it has to be booked in advance
Air Travel
Getting around Sri Lanka by air has becoming very popular among the tourists and the locals. There are many air travel providers using Sea Planes / Private Jets and Helicopters. Air travel will offer you a breathtaking journey across the island in a very less time.
Air Taxi services are available to most of the popular destinations including the pristine East Coast, the South West coast, the ancient Cultural sites, the beautiful Tea county of Nuwara Eliya, and the country's hill capital Kandy.
Generally return flights are provided from Colombo to Kandy, Bentota, Koggala, Batticaloa, Trincomalee, Sigiriya and Dickwella. Further, return flights from Sigiriya to Trincomalee and Batticaloa are also available.
The Air Taxi service is also available as a connecting flight from the international airport to your holiday destination. You can even charter a flight for a group of friends or your family and enjoy a private trip over Paradise Island.