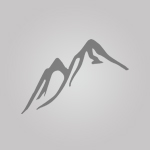 HILL COUNTRY & TEA COUNTRY
While the lowlands of the island bask in the heat of the sun the hill country dwells in a cool and soothing climate. Very few islands in the world are blessed with such geographical diversity, Sri Lanka being one of them.
Resisting European invasion for over 300 years, served as the strong hold to Sri Lanka's last king, the second largest city in the country Kandy is located in the central Hill country at an altitude of 500 meters (1,666 Feet). Kandy is the home of The Temple of the Tooth Relic (Sri Dalada Maligawa), one of the most sacred places of worship in the Buddhist world. Kandy has a rich history. Many of the legends, traditions and folklore are still lovingly kept alive.

Sri Lanka's Tea Country Nuwara Eliya or the "Little England" is located at an altitude of 1,868 meters (6,128 feet), the entire region is filled with romantic landscapes, governed by rising mountains, lush forests, lush green tea gardens and gushing waterfalls mingling with the clouds and landscapes shimmering in sunlight and disappearing under the rising mist. In the 1800s Nuwara Eliya served as a summer retreat to the British, with much of its colonial imprints still remaining. Tea county's Nanu Oya, Hatton, Ella, Dikoya, Badulla, Bandarawela, Haputale & Ratnapura are sleepy hill country towns and villages where life is peaceful and slow-paced.
Most interesting places in the tea country includes lush Tea Plantations, Tea Factories, Colonial Hotels & Golf club, Pidurutalagala (Mount Pedro) highest peak 2,524 meters (8,281 Feet), Knuckles Mountain Range, Adams Peak, Horton Plains, World's End Precipice, Baker's Falls, Ramboda Falls, Devon Falls, St. Clair's Falls, Ravana waterfall and Caves. One fabulous way of exploring the tea country is to jump aboard a train the morning railway journey from Kandy to the highlands at a peak of 1,900 metres (6,200 ft) is one of the greatest railway journeys in the world. Sri Lanka has the highest broad gauge railway in the world and it is the closest to the equator.
The train journey from Kandy to Badulla includes stops at Hatton, which is convenient for climbing Adams Peak; NanuOya - the nearest station to NuwaraEliya; Pattipola Highest Train Station in the Island; Ella which is ideal for hiking and active holidays; Bandarawela the lesser-known old British hill station; and finally Badulla, the sleepy agricultural town.
Tea being one of the islands main produces is enjoyed worldwide; enjoying a warm cup of fine Ceylon tea is must do on your list while in these hills.