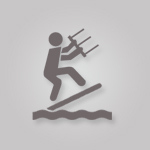 FISHING



Sri Lanka with its extensive coastline, lakes, rivers, freshwater lagoons and reservoirs offers plentiful opportunities for Sports-fishing.
However, western and southern coasts accessible from November to April and the east coast is accessible from May to September. You can choose to go fishing with a professional and well-equipped guide in a powerboat or traditional outrigger canoe. You will be rewarded with catch that might include barracuda, sail fish, marlin, Spanish mackerel and tuna.
Inland fishing can be done anytime of the year due to the constant smoothness of the water. Freshwater fish include rainbow trout, which were introduced by the British.