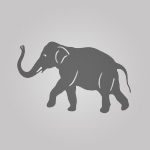 WILDLIFE & NATURE



Sri Lanka boasts of one of the highest rates of biological endemism in the world whether in plants or animals and is included among the top five biodiversity hotspots in the world.
Sri Lankan Elephants (Elephas Maximus Maximus), Sri Lankan Sloth Bear (Melursus Ursinus Inornatus), Sri Lankan Leopard (Panthera Pardus Kotiya), Sri Lankan Sambar Deer (Rusa Unicolor), Wild Water Buffaloes (Bubalus Arnee), Wild Boar (Suss Crofa Cristatus) and Crocodiles (Crocodylidae) get the majority of the attention of wildlife enthusiast. The three kinds of rarest and endemic monkeys of Sri Lanka, the Red Slender Loris (Loris tardigradus), Toque Macaque (Macacasinica) and Purple-faced Langur (Semnopithecusvetulus), who according to IUCN clarifications are endangered due to habitat loss, can also be spotted. The best way to explore the wild life is by hoping in to a safari Jeep. You may select to stay overnight at the available camp sites or themed hotel situated close proximity to the National Parks, which will allow you to experience the sights and sounds of the night, heightening your experience of nature and wildlife in Sri Lanka.
Also there are two orphanages dedicated to the orphaned and handicapped Elephants in Sri Lanka; one being Elephant Transit Home facility within the Udawalawe National Park and the other is the Pinnawala Elephant Orphanage.
Further, the Island has many magnificent endemic tropical birds which make bird watching in Sri Lanka a favorite activity on the list of many travelers. The bird life of Sri Lanka is very rich for its size and about 433 species have been recorded. In addition to the many resident birds, a considerable number of migratory species winter in the country to escape their northern breeding grounds. There are 233 species which are resident, of which 26 are endemic.
Kumana, Bundala and Wirawila bird sanctuaries and wetlands such as the Muthurajawela marshes are amongst the bird watching hotspots. The Sri Lankan jungle fowl (Gallus Lafayettii), red-faced malkoha (Phaenicophaeus Pyrrhocephalus) and white-faced starling (Sturnornus Albofrontatus) are a few of the endemic birds one has a chance of spotting.
Sri Lanka's amphibian diversity is only becoming known now and the island may be home to as many as 140 species of amphibians. More than 50 known freshwater crabs are restricted to Sri Lanka.
Meanwhile the ocean around Sri Lanka is home to large families of cetaceans including the mighty blue whales (Balaenoptera Musculus), sperm whales (Physeter Macrocephalus) and lively dolphins such as long-beaked common dolphin (Delphin uscapensis), short-beaked common dolphin (Delphin usdelphis), Bottlenose dolphins (Delphinus Tursiops) and spinner dolphin (Stenella longirostris). Altogether 26 species of cetaceans rule the waters surrounding the country, making it one of the best locations for whale and dolphin watching.
The island is well endowed with the Mother Nature's blessings; you could say that the whole island is a mass land where the plant life is very rich and vibrant with all shades of Green colour leaves. Plant diversity and endemism in Sri Lanka are quite high. Out of 3,210 flowering plants belonging to genera, 916 species and 18 genera are endemic. All but one of Sri Lanka's more than 55 dipterocarp ("Hora" in Sinhala) are found nowhere else in the world.
The hills in central Sri Lanka have the perfect climate for tea cultivation. It is in the cool hills that most of the commercial fruits, vegetables and flowers such as strawberries, pears, potatoes, leeks, peppers, carrots, cabbage, tomatoes, cucumbers, lettuce, roses, orchids, carnations and gerberas are grown.
Grapes, papaya, banana, mangoes, pineapple, durian, mangustin, guava, rice, onions, eggplant, pumpkin, hibiscus, frangipani are few of the vegetation grown in between the Arid Zone and The Dry Zone.
Coconut (Cocosnucifera) is a salt-tolerant palm tree may have originated in the South Pacific or the Americas, but are now ubiquitous on tropical coasts in the North Western province of Sri Lanka. There is a saying that there are as many uses for coconuts as there are days in a year.
In addition to that, Sri Lanka is a beautifully landscaped country. The Rivers of Sri Lanka originate in the central highlands. From there they descend to the plains and empty into the sea. Many rivers descend over steep cliffs, forming spectacular waterfalls.
Much of Sri Lanka is arid and has only a few permanent rivers. However, the southwestern region's "wet zone" is characterised by numerous rivers that arise in the high mountains of the central part of the island.
These diverse river basins support endemic populations of aquatic plants, bivalves, and fish. Sri Lanka's known freshwater species include 90 fish and out of that 26 species are endemic.