Many sweets are served with milk rice ("kiribath") during the Sinhala and Tamil New Year.
---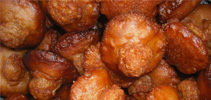 Kevum
Oil cake made with a mixure of rice flour and treacle and deep-fried to a golden brown. Types of "kevum" include "Athirasa", Konda Kewum" and "Handi Kavum".
---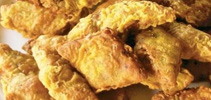 Mung Kevum
This is a variation of normal "Kavum" where you add green gram flour ("Mung bean" flour), mixed with treacle and made into a paste. Then cut in to diamond shapes and cover with a rice flour batter and deep fry.
---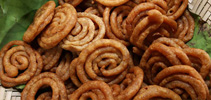 Undu Walalu
A sweet popular among Matale and Kandy area, prepared using urad bean flour ("Ulundu) and kithul treacle.
---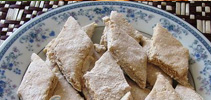 Aluwa
Diamond-shaped rice-flour pastries
---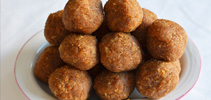 Aggala
Rice balls flavored with treacle
---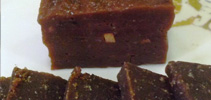 Kalu Dodol
A solid toffee, jelly-like confection made by lengthy reduction of coconut milk thickened with rice flour and sweetened with jaggery.
---
Weli Thalapa
A sweet made from rice flour and coconut treacle
---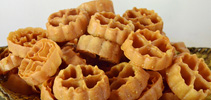 Kokis
A savoury crispy biscuit-like food made from rice flour and coconut milk.
---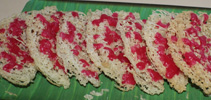 Aasmi
Made with rice flour and the juice of a leaf called "dawul kurundu", (okra juice can be used as a substitute), deep fried and topped with pink-coloured treacle.
---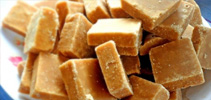 Kiri Toffee
Made with sweetened condensed milk or sugar-thickened pure cow's milk, cardamom and cashews are added for more taste.
---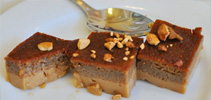 Watalappam
A steamed pudding made with coconut milk, eggs, and jaggery
---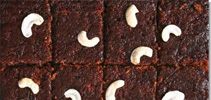 Bibikkan
A rich, cake-like sweet made from grated coconut, coconut treacle, and wheat flour. It is a specialty of coastal areas.
---
Thala Guli
Made from ground sesame and jaggery with finely grated coconut.
---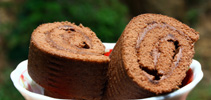 Pushnambu
A rich, cake-like sweet made from coconut treacle and wheat flour. Cinnamon/cardamom and sweet cumin is often added as a specialty of the Christian population of Sri Lanka.