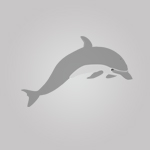 KALPITIYA SEA (NORTH WEST COAST)



Large pods of Spinner Dolphins could be found within a just one hour boat ride from Kalpitiya harbor. Whale sightings are further out off shore and will therefore take longer than dolphin watching. Boat trips are available daily during the peak season and leave around 6.30am and return in the afternoon.
Apart from the most common Spinner Dolphins, other species including Risso's Dolphins, Stripped Dolphins and Bottlenose Dolphins could be seen although not as frequent as Spinner Dolphins.
In the oceans around Kalpitiya Sperm Whales, Blue Whales, Pigmy Sperm Whales and Pilot Whales gather in large pods of fifty to hundred members, some in water as shallow as 30 meters. Sperm Whales are the most common.