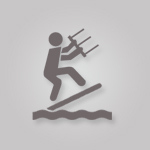 BENTOTA



Bentota, in the South Coast of Sri Lanka is the unofficial water-sports capital of the island.
Bentota is a world renowned tourist destination for variety of water sports possibilities such as water‐skiing, jet‐skiing, surfing, windsurfing, sailing, deep‐sea fishing and wreck or reef diving that are nowhere else to be found on the island. Safe swimming conditions combined with fun water-sport activities and exciting excursions provide a marvelous background for a relaxed holiday in Sri Lanka.
In Bentota, apart from the white sandy beaches, there is a river where beginners can gain valuable Experience before heading into the ocean.