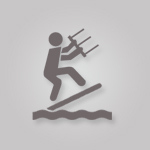 KALUTARA, WADDUWA, BERUWALA



Kalutara, Wadduwa and Beruwala are excellent water-sports destinations in the South-west Coast of the island.
Ocean in the south-west coast are great for surfing, wind surfing, jet skiing and diving. These beaches are hidden most unsuspectingly between lush coconut plantations and un-crowded.
population of Sri Lankan Moors, many of them gem merchants, still live in the town—particularly in the "China Fort". Msjid-ul-Abrar, a landmark of Beruwala and Sri Lanka's oldest mosque, was built by Arab traders on a rocky peninsula overlooking the town.
Beruwala is also home to Al-FasiyatulNasriya A Muslim Ladies College, which is the first and oldest girls' school in Sri Lanka.
Beruwala is an excellent starting point for day excursions and round trips.