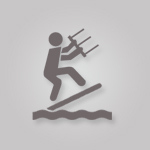 NEGOMBO



The coastal city of Negombo is located in the west coast of Sri Lanka.
Negombo has a fisheries harbor and historical fish landing sites. Fishing is the main livelihood making the city famous for delicious fresh fish, lagoon prawns, lobsters and crabs which have been tourist delights over the years. The fisheries harbor and fish landing sites with old-world fishing craft like the outrigger canoes and the catamarans along the lagoon are beautiful sights for you to watch in the wee hours of the morning and at dusk.
Waters in Negombo is ideal for many water-sports including Surfing, Wind Surfing, Kite Surfing, (best from January to March) and diving.