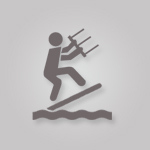 WHITE WATER RAFTING



Beautiful Kelani River in Kitulgala area covers 5 major rapids and 4 minor rapids providing excellent conditions for White water Rafting. White Water Rafting at Kitulgala gives an opportunity to enjoy the stunning tropical scenery of the region. This adrenaline filled adventure sport is suitable for first time rafters and experts alike. However, white water rafting is for anyone above the age of 10 years and you need to wear adequate safety gear.
Kitulgala is situated on the Colombo – Nuwara Eliya Road. Other than White Water Rafting, range of adventure activities can be done in the Kitulgala area including stream slides, rainforest walks to see waterfalls, waterfall abseiling and mountain biking.
The Academy Award-winning film "The Bridge on the River Kwai" was filmed on the Kelani River near Kitulgala, although nothing remains now except the concrete foundations for the bridge.