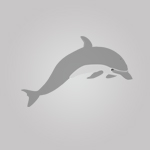 WHALE & DOLPHIN WATCHING



Sri Lanka is one of the best whale & Dolphin watching destinations in the region. Situated within international whaling commission's protected zone in the Indian Ocean, Sri Lanka has become a major hot spot for whale and dolphin watching.
There is a good chance of spotting sperm whales and blue whales as the migration path from Africa and Australia lie just off Point Dondra. Kalpitiya is one of the best places to spot Dolphins although the whale sightings are not that frequent compared to Dondra Point. The ideal locations for whale & Dolphin watching in Sri Lanka would be Dondra Point (accessible from Galle, Hikkaduwa and Mirissa) in South coast, Kalpitiya in North West coast and Trincomalee in the North East coast.
Best time to go whale and dolphin watching in Kalpitiya and Southern seas of Sri Lanka is from begening of November to end April. However, in Trincomalee most sightings occur between March/April and August/September. This means that Sri Lanka offers around eleven months of continuous whale-watching annually at different points around the coast.
Blue whales, Bryde´s whales, Sperm whales, Fin whales, bottle nose dolphins, common dolphins and spinner dolphins are found in the waters of Southern Seas of Sri Lanka. Large pods of Spinner Dolphins are found in the waters of Kalpitiya while sperm whales, blue whales, pigmy sperm whales and pilot whales also gather in large pods. Blue Whales, Sperm Whales and Spinner Dolphins are common in the seas of Trincomalee.
Getting to see the largest mammal on earth in its natural habitat is once in a lifetime opportunity. Sri Lanka boasts that Sri Lanka is the only country where one can spot the world's biggest land mammal - the elephant and the largest marine mammal - the blue whale, in a single day.
Boat trips are available to watch whales and dolphins and it is important not to disturb the whales in their natural habitat and don't force the guide to take the boat too close to the sea mammals. It is also important not to feed any animals that come towards your boat. Be sure to obey all safety rules given by the crew when going out into the ocean and wear life jackets at all times. Wear plenty of sunscreen, a cap or shades for your boat ride.